Research & Development
Applications
Adaptive's T-cell receptor (TCR) and B-cell receptor (BCR) sequencing assay provides a quantitative end-to-end immunosequencing solution that helps pharma partners discover the breadth and depth of the adaptive immune repertoire.
Key Applications of These Immune Receptor Data
Clone Tracking
Track T or B cell receptors from diverse samples, pre- and post-treatment and over time.
Repertoire Properties
Identify highly expanded clones and diversity of the repertoire.
Public Clones
Determine shared receptor amino acid sequences.
Immune Repertoire Overlap
Detect clonal overlap between different samples or across different time points.
T-cell Fraction
View and monitor changes in T-cell fraction over time or between samples.
Mapping
Map enhanced sequences to repertories.
Use in the Drug Discovery and Development Process
We work with our partners across the research and development value chain. The rich immune receptor data that we generate provides valuable insights to inform and accelerate preclinical and clinical drug development— potentially saving significant cost and time.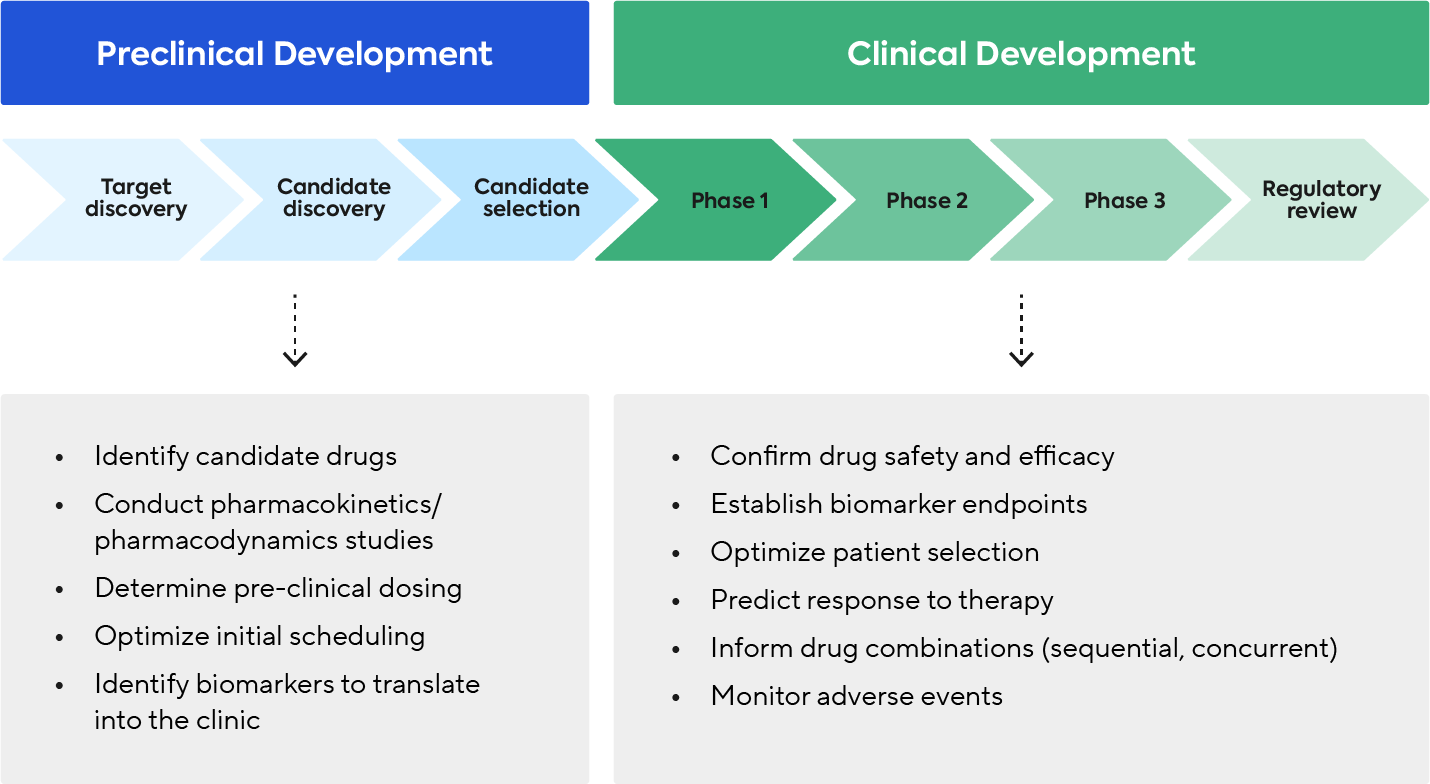 CAR-T Development and Monitoring
In March 2022, the US. Food & Drug Administration (FDA) issued draft guidance for institutions developing CAR T cell therapies. This guidance includes specific recommendations to various phases and stages of CAR T cell development—including in preclinical testing, CMC/manufacturing and monitoring of these "living medicines" for up to 15 years following infusion in patients.
Patient's Repertoire
Clonality analysis of a patient's repertoire prior to treatment with either TCR and CAR-T therapy
Infer and confirm subject HLA prior to therapy
Infusion Product
Clonality assessment of the product to prevent potential severe adverse events 
Monitor infusion product throughout the manufacturing process
Monitoring
Monitor expansion and persistence of product in blood vs. site of disease
Determine biomarkers of response (e.g., magnitude and durability)